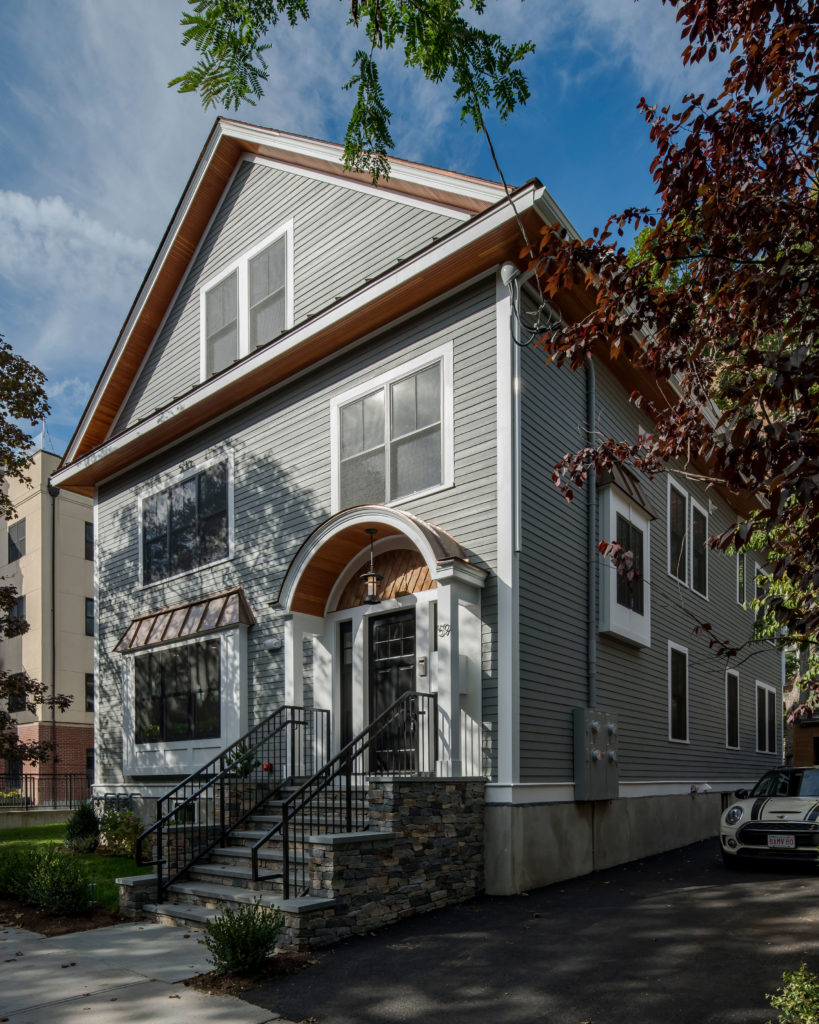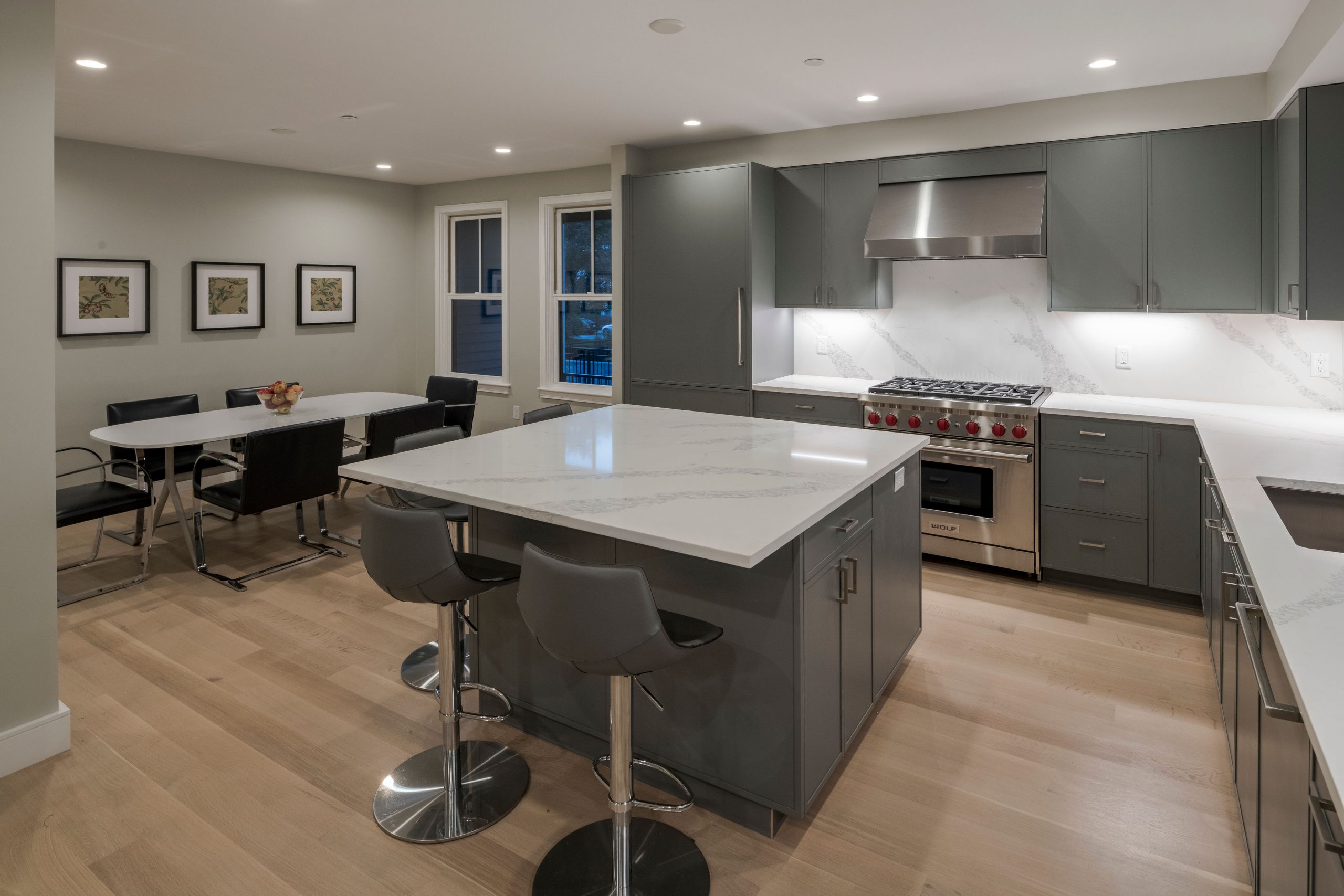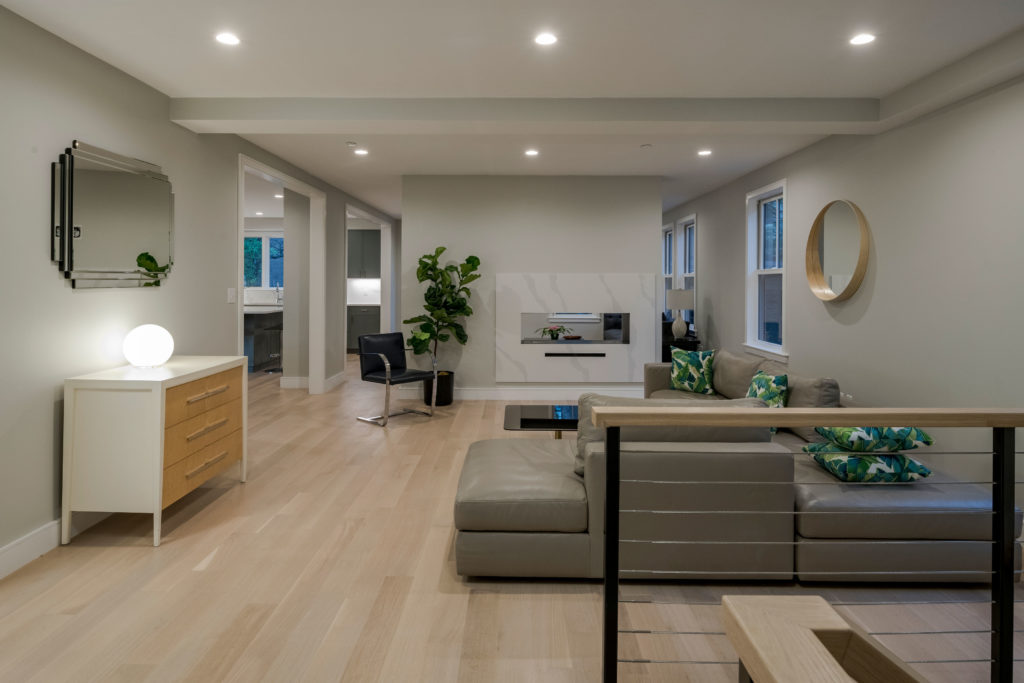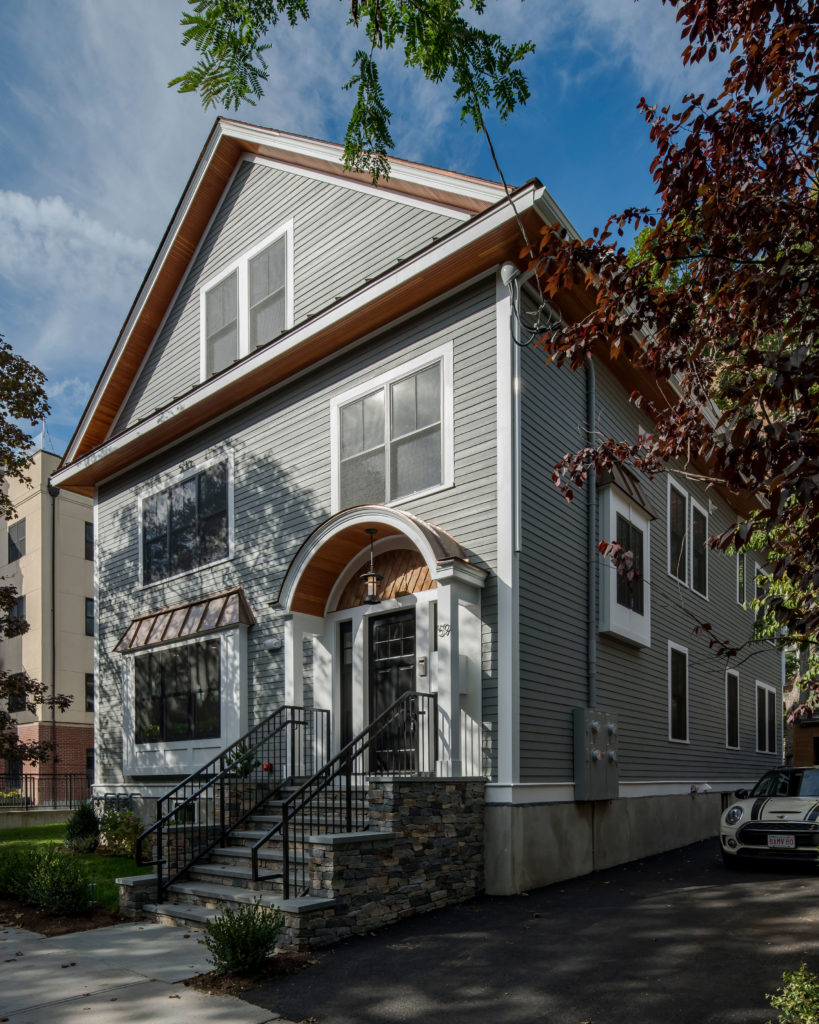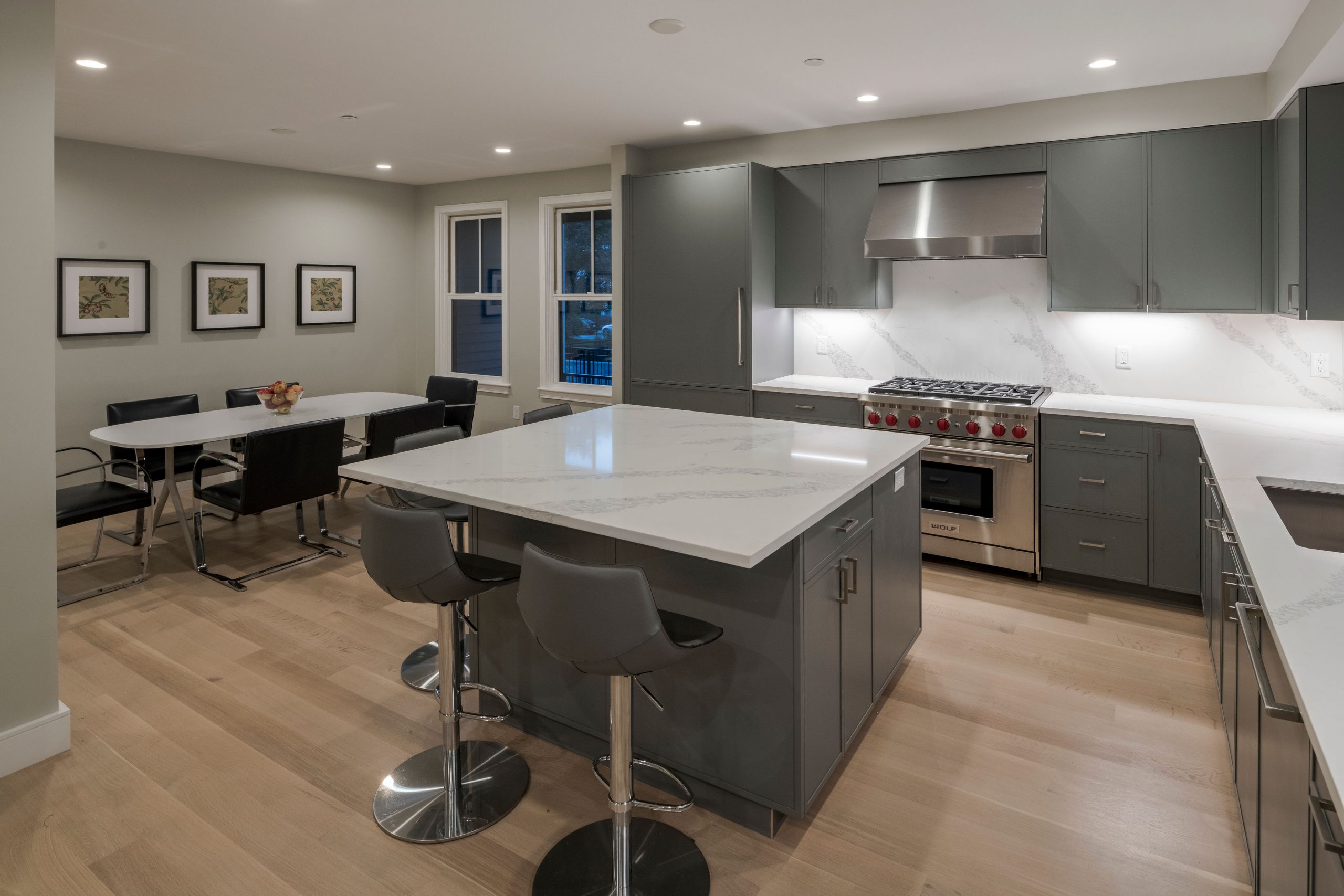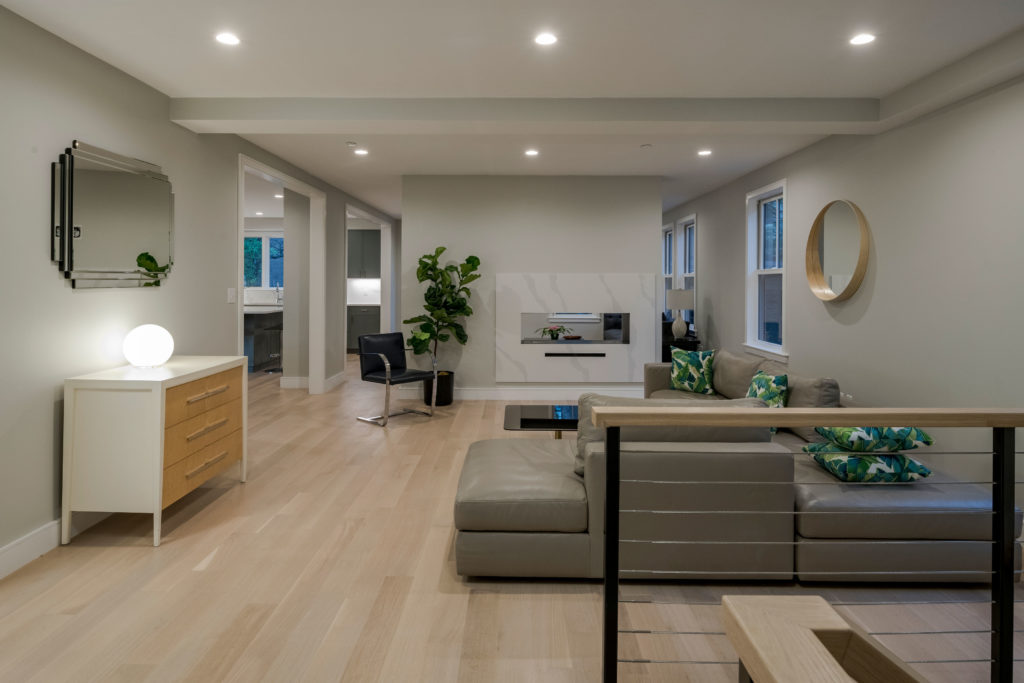 Development: Residential Condo
Address: 59 Auburn Street, Brookline, MA
Neighborhood: Brookline Village
Units: 3
Year Built: 2019
Auburn Street was acquired by Boston Property Ventures, LLC (BPV) as on off market deal through a broker relationship. Located within walking distance of one of Brookline's' busiest hubs with access to both transport and entertainment, BPV immediately saw the potential to convert the 3 unit rental into high-end, luxury condominiums.
Utilizing an unfinished basement and altering the pitch of the existing roof, BPV was able to increase the livable square footage by 2,000 SF and introduce 4 livable floors consisting of a bottom duplex, middle and top level floor-through units. Private rear patio and upper floor decks were introduced, providing outdoor living space for all future buyers.
Of the $3.8MM needed to complete the project, only $260k (7%) was brought in as equity. An additional $730k (19%) of Mezzanine debt was raised through Boston Property Capital LLC, providing a return for both entities and maximizing the developments ROI & IRR.